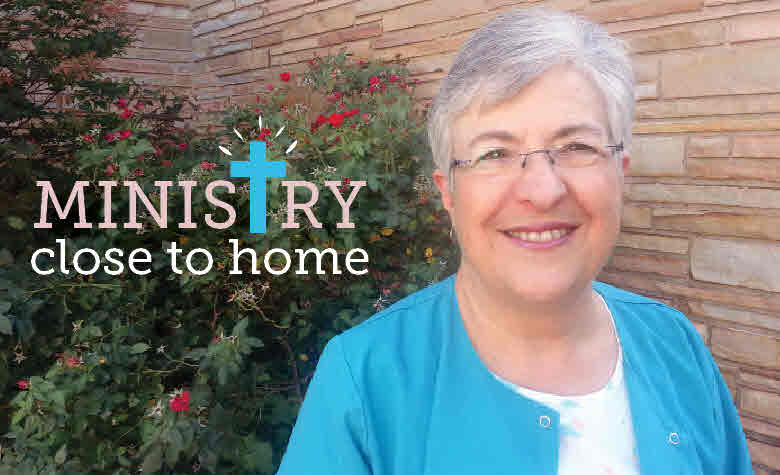 For these past 15 years, Letha has been a volunteer nurse at the Good Samaritan Health Services Memorial Baptist medical clinic.
Letha has found a mission field close to home.  For her, volunteering in our community is just as special as traveling afar to help someone else.  This is the mission field she has been called to serve.
As a nurse, she sees firsthand how grateful patients are to find the medical care they desperately need.  A recent patient visit stands out in her mind as a special moment.
We had a patient who injured his arm very severely.  We were concerned he might lose his arm.  We surrounded him with prayer, and with a caring medical team.

Today, he has not only gained the use of his arm, but he is back to being able to live a normal life.  As he got better, each time he would come to the clinic, he would give each one of us a big hug.  He could not thank us enough for all that was done for him at the clinic.

There are so many people that need our help.  They don't have anywhere else to go to get medical attention or medications.  Often, we are their lifeline and their only hope, and they are always so thankful for the care they receive.
Meeting the physical needs of patients is rewarding for Letha, but her passion is for God to use her for ministry.  At the clinics, she has an opportunity to pray with patients and show them God's love.
As our volunteers serve with hearts of love and compassion, God is at work in the lives of the patients.  He is reigniting their faith to believe in a better tomorrow and in His blessings for today.
You don't have to travel far to find people who are in need.  You can bring hope by serving in your own community.  You can be a part of this mission field that is close to the heart of God and close to home.